Nutella Cookie Cups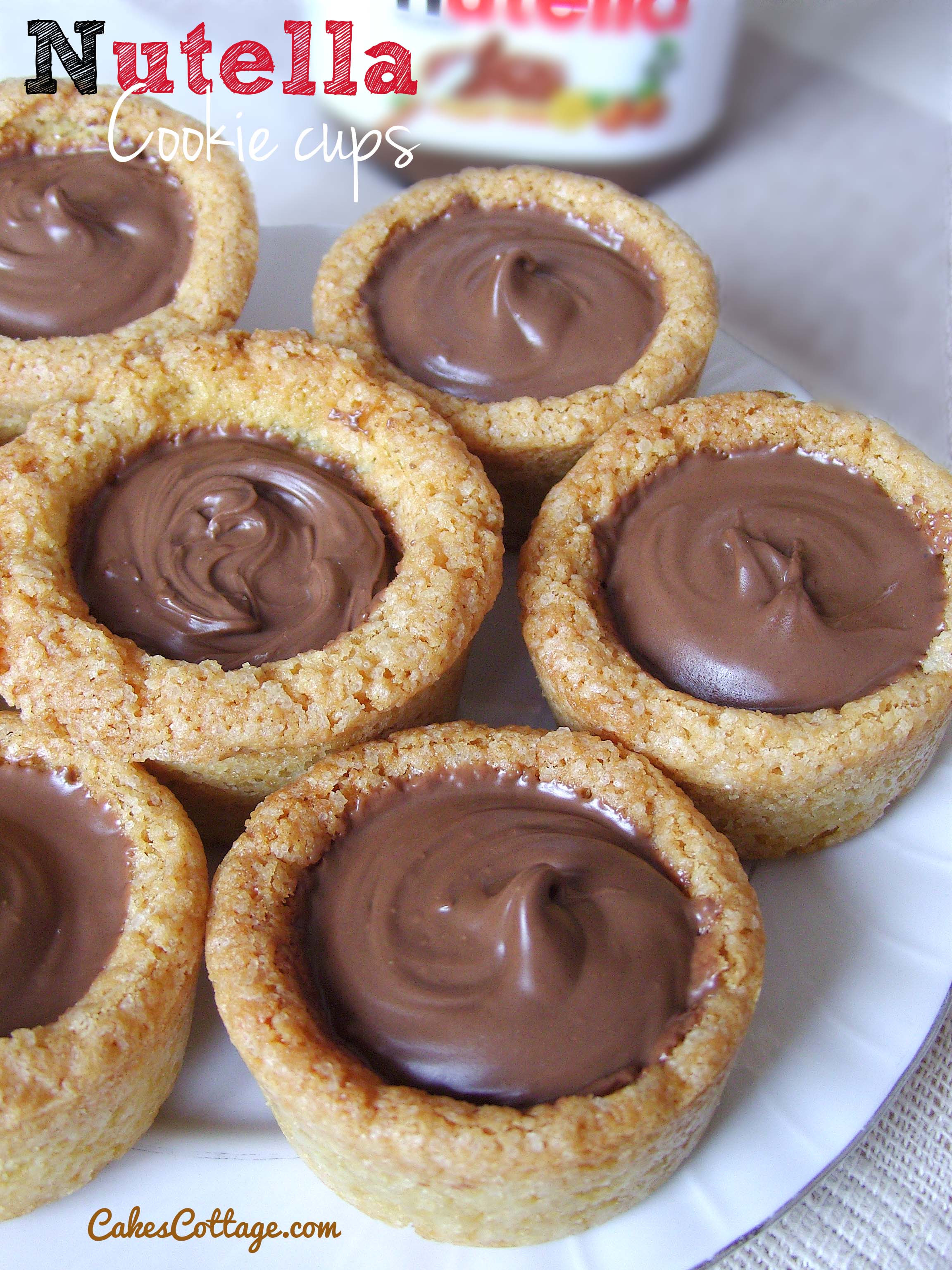 Recipe type:
Dessert, Cookies
cookie dough
1 cup (2 sticks) butter, softened
1 cup white sugar
1 cup brown sugar
2 eggs
2 tsp vanilla extract
3 cups all-purpose flour
1 tsp baking soda
pinch of salt
filling
¾ to 1 jar of Nutella — it all depends on how heavy your hand is!
Preheat your oven to 375 degrees F.
Lightly spray muffin pans with baking spray or use silicone muffin pan.
Cream butter in a mixing bowl, gradually add both sugars and continue creaming until light and fluffy.
Beat in eggs and vanilla and mix thoroughly.
In a separate bowl, sift the flour, salt, and baking soda with a wire whisk until combined.
Slowly add to wet ingredients until just combined.
Roll dough into balls 1.5 inches thick.
Place them in the muffin pan (do not squish down yet!) and bake for 10-12 minutes, until golden brown but not too dark around the edges.
Remove from oven and use a shot glass or similar object to press your baked cookies down as soon as they come out of the oven.
It creates a perfect hole for your Nutella to melt in!
Add 1 tbsp Nutella to each cup – it will start to melt quickly so you can swirl it around and make it nice and smooth.
Let cool 15-20 minutes in pan (At first the Nutella is nice and melty – be sure to eat at least one cup this way!), and serve.
Store leftovers in an airtight container for 3-4 days, or freeze for a convenient treat.