Skinny 7 Layer Dip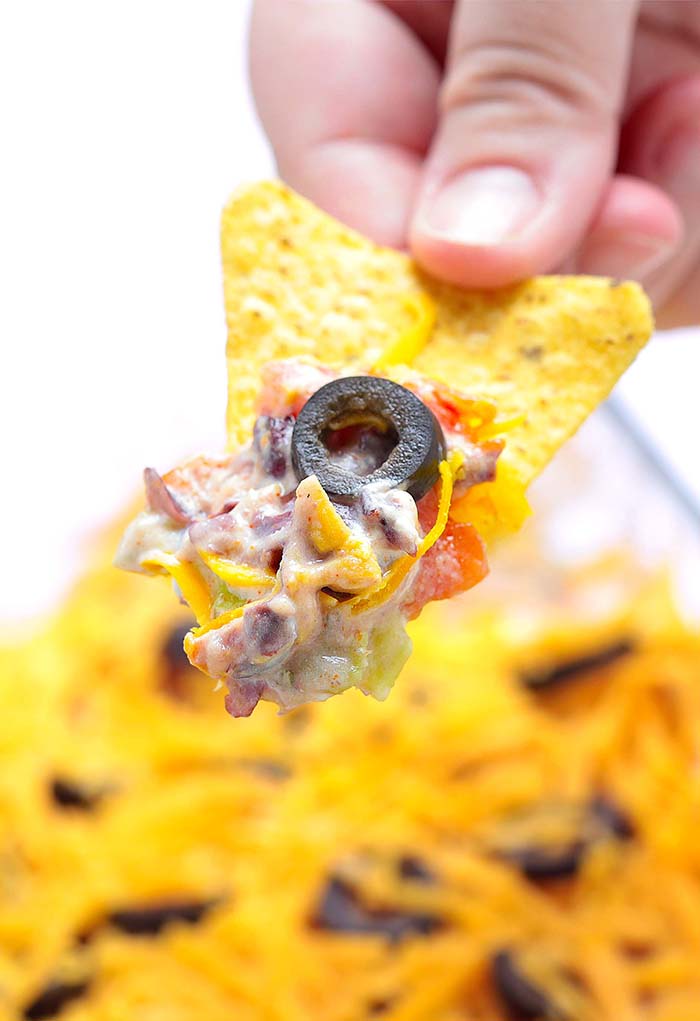 4 cups iceberg lettuce, finely shredded
3 medium ripe avocados
2 tbsp lemon juice
salt & pepper, to taste
1½ cup Greek yogurt
1 package low-sodium taco seasoning mix
1 can black beans, drained and rinsed
3 medium tomatoes, diced
½ cup black olives, sliced
8oz cheddar cheese, shredded
In a small bowl, mash avocados with a fork (or put in blender), add 2 tbsp of lemon juice and salt & pepper up to taste.
In another bowl, combine greek yogurt and taco seasoning mix.
In a small bowl, mash beans with a fork, into a chunky purée. I like to use the beans just like this, but if you like, you can give them a spin a food processor to make a very smooth purée.
Starting with the lettuce layer on the bottom of a 8 x 11 clear baking dish or onto any other large serving platter, add each layer on top of the next, ending with sprinkling the cheese on top.
Serve chilled with your choice of corn chips. Enjoy!