Christmas Sugar Cookies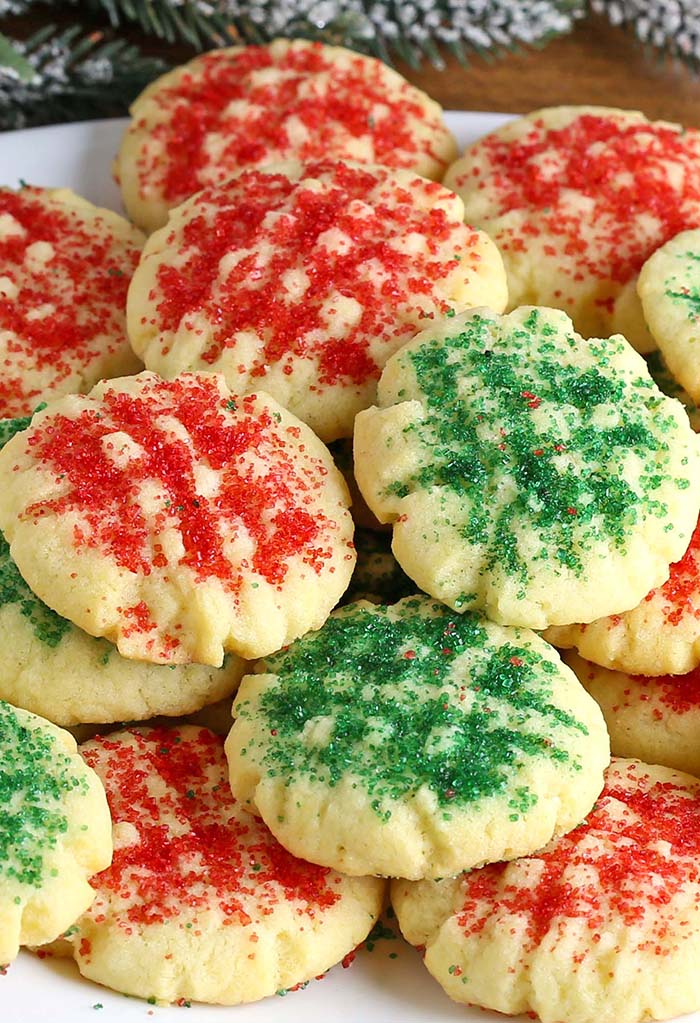 1 cup powdered sugar
1 cup granulated sugar
1 cup butter, softened
1 cup vegetable oil
2 eggs, beaten
2 teaspoons vanilla
1 teaspoon baking soda
1 teaspoon cream of tartar
Pinch of salt
5 cups flour
Sugar Sprinkles, red and green
Heat oven to 350 degrees. Line baking sheets with parchment paper.
Cream butter, both sugars and mix well.
Blend in oil, eggs, vanilla, and dry ingredients in that order.
With the mixer running on low, mix until the dough comes together.
Roll dough into balls, about a TBS for each cookie, and place on prepared sheets.
With the tines of a fork dipped in flour, make cross-hatch marks and then sprinkle with some red/green sugar sprinkles.
Bake for 10 to 12 minutes or until lightly browned around the edges.
Remove from oven and allow to cool completely.