Apple bars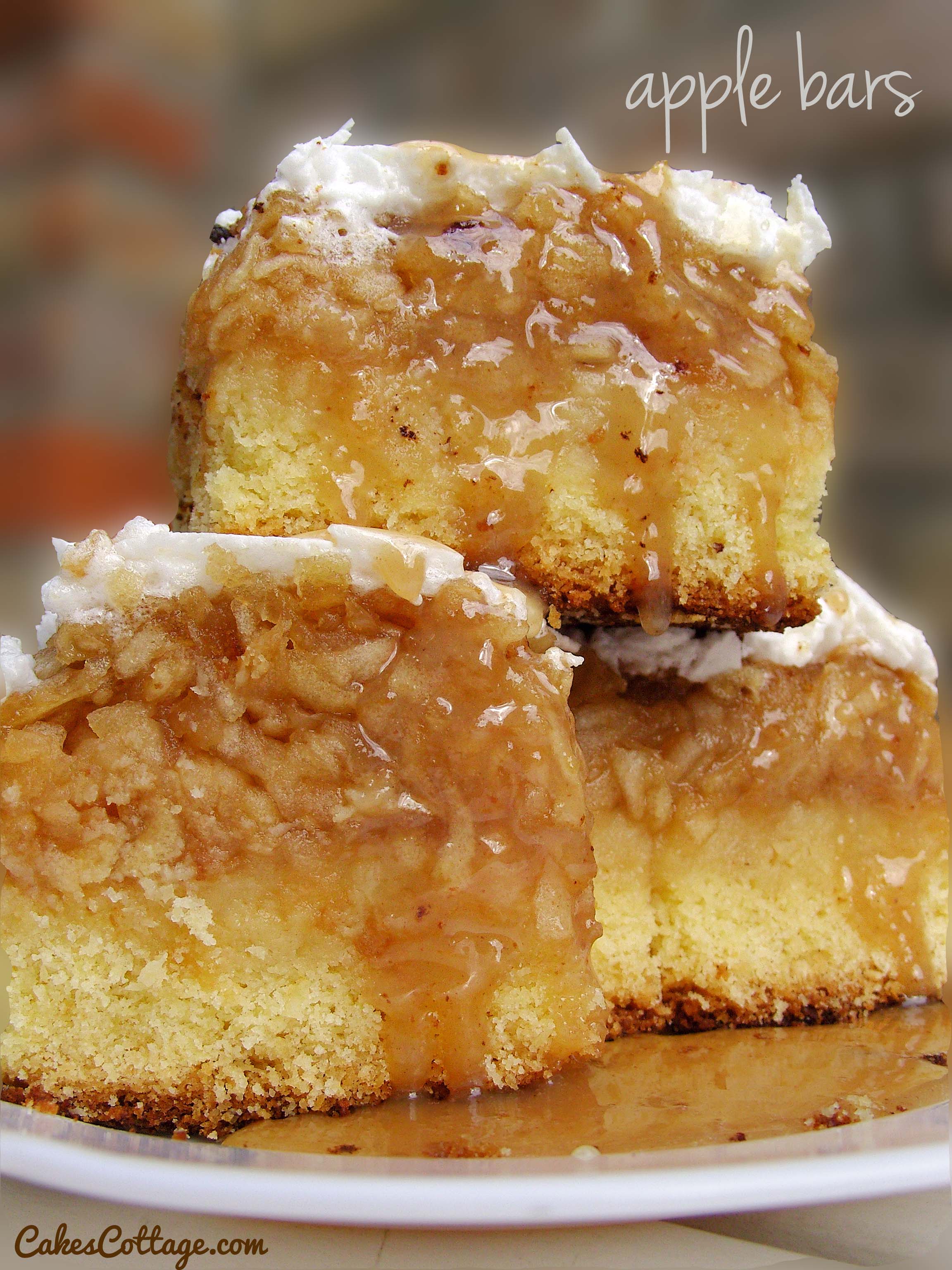 For Crust
6 egg yolks
1⅓ cup white sugar
1 cup margarine at room temperature
2½ cup all-purpose flour
3⅓ cup shredded coconut
1 tablespoon vanilla extract
1 teaspoon baking soda
For Apple filling
11 cup grated apples
5 tablespoon white sugar
1 teaspoon cinnamon
For Meringue
6 egg whites
1½ cup white sugar
Preheat oven to 350 degrees.
Cream margarine in a mixing bowl, beat in egg yolks, gradually add sugar and
continue creaming until light and fluffy.
In a separate bowl mix the flour, shredded coconut, vanilla extract and baking soda.
Slowly add the dry ingredients to the wet ingredients and mix until combined.
Roll the dough with lightly floured hands and place into cake pan ( 13 x 9 ) lined with baking sheet.
Bake in a preheated oven for 15 minutes at 350 degrees F.
Meanwhile, cook the apples with sugar and cinnamon and if you like, with a handful of coarse ground nuts.
After 15 minutes remove from oven and spread the apple mixture on top.
Place back in oven and bake at 350 F for 20 minutes.
Meanwhile, cream egg whites and sugar in a mixing bowl and continue creaming until light and fluffy.
After 20 minutes remove from the oven and cover with meringue on top.
Bake it for additional 10 minutes or until meringue turns golden,
keep an eye on it to make sure the top isn't getting too browned.
Let cool completely on a rack before cutting into 2-inch bars.
Decorate with homemade caramel sauce.