Strawberry Cheesecake Salad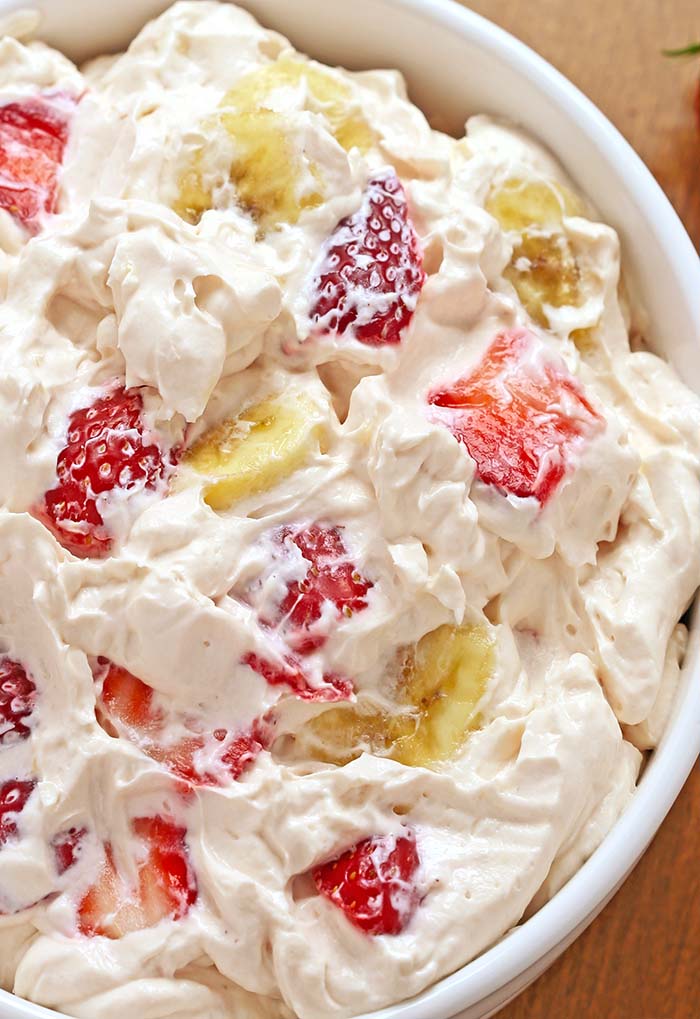 Author:
CakesCottage - adapted from Time for Supper
1 box (3.4 oz.) cheesecake or white chocolate pudding mix
12 oz whipped topping
3 (6 oz) containers strawberry yogurt
1 lb fresh strawberries, sliced
3 bananas, sliced (add just before serving or they brown)
3 cups miniature marshmallows (optional)
Place the whipped topping, pudding mix and yogurt into a large bowl. Whisk together. Cover and refrigerate until just before serving (at least an hour).
When you are ready to serve, slice the strawberries and bananas.
Remove whipped cream/pudding mixture from refrigerator and gently fold in strawberries, bananas and marshmallows, and stir gently to combine.
Serve immediately.
Recipe by
Cakescottage
at https://cakescottage.com/2016/03/24/strawberry-cheesecake-salad/