Lunch Lady Brownies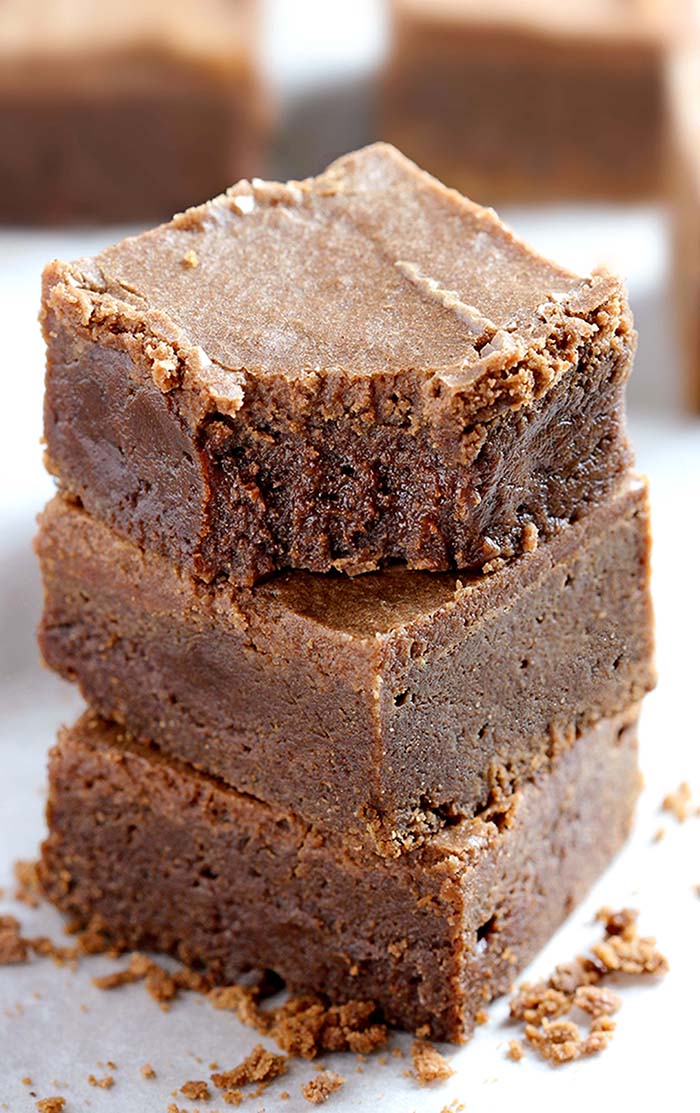 1 cup of Butter ( unsalted) , melted
½ cup of unsweetened cocoa powder
2 cups of All Purpose Flour
2 cups of Sugar
4 Eggs
4 teaspoons of Vanilla
1 cup of Chopped Nuts (optional)
The Chocolate Icing Recipe:
¼ cup of softened Butter
¼ cup of Milk
¼ cup of unsweetened cocoa powder
3 cups of Powdered Sugar
Dash of Salt
Using a mixer, blend melted butter and cocoa until smooth.
Add flour, and sugar. Beat together and then add eggs, vanilla, and nuts(if you are using them).
Mix until combined. Do not over stir.
Pour batter into a greased 9x13" baking pan.
Bake for 20-25 minutes at 350F or until a toothpick inserted into the middle comes out clean.
Wait only about 10 minutes to frost brownies.
Frost them while they are warm (not hot).
Beat together all the frosting ingredients until smooth.
Pour and spread over brownies.
Let cool completely before cutting and serving.