The perfect combination of warm, gooey, flaky, buttery, and sweet.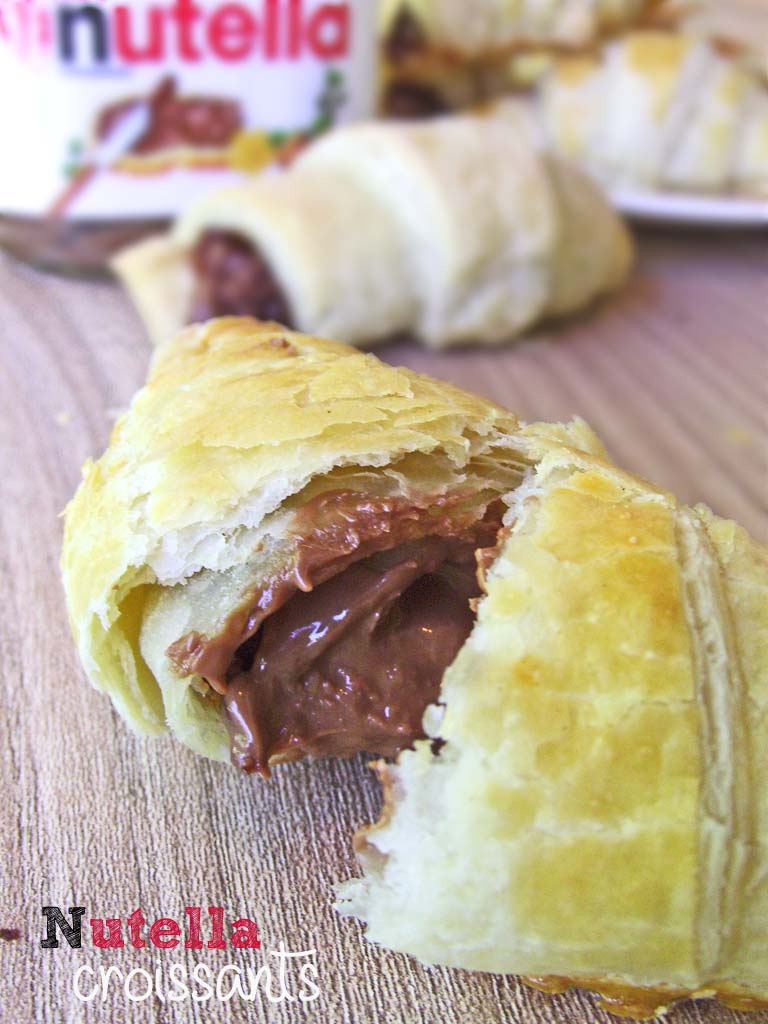 For me, nutella represents something magical.  I remember my first days at kindergarten were very traumatic for me (as for all children). I remember the tears, the fears, the cries in the corridor… There were new smells that did not familiar to me.

But what made me feel even worse was being away from my house, my toys, my habits…I gradually got over this phase, but the best moment was when I took my snack box and opened it – I felt like it belonged to me. There was sandwich wrapped up in film filled with my beloved nutella. For me it was like being at home. I felt protected by the smell that I knew so well…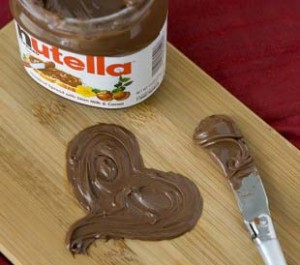 Suddenly, it hit me. In my pantry, in front of all my baking equipment stood a jar of Nutella. As I looked at this Nutella it became so perfectly clear to me, I'm about to make one of my favorite (and super easy) treats, Nutella Croissant Rolls. There are only three ingredients, four if you're counting water.
Nutella Croissants
Ingredients
2 tubes of crescent roll dough, thawed but still cool
1 jar Nutella (i used about ¾ cup)
1 egg
1 tablespoon of water
Instructions
Preheat the oven to 375 according to package directions.
Prepare a baking sheet by lining it with parchment paper.
Lightly dust a work surface with flour.
Working with half of the dough at time,
roll your crescent roll dough out onto a large cutting work surface, until it is smooth and even to about ¾-inch thickness.
Use a pizza cutter or knife to cut the dough into thirds. Then cut each long rectangle into two long triangles, making six triangles total.
* You can reroll the dough-scraps into 1 or 2 more triangles.
Place a tablespoon of Nutella on the wide end of the triangle, and use a spoon to spread it out just a bit over the triangle.
* Lick the spoon. Don't care because it is nutella and it tastes. so. good.
Repeat with the remaining triangles.
In a separate bowl, whisk together the egg and one tablespoon of water until combined.
Then liberally brush the egg mixture onto the top of each croissant.
Bake for between 17-20 minutes, until the croissants are golden and flaky.
Serve immediately or store in a sealed container for up to 3 days.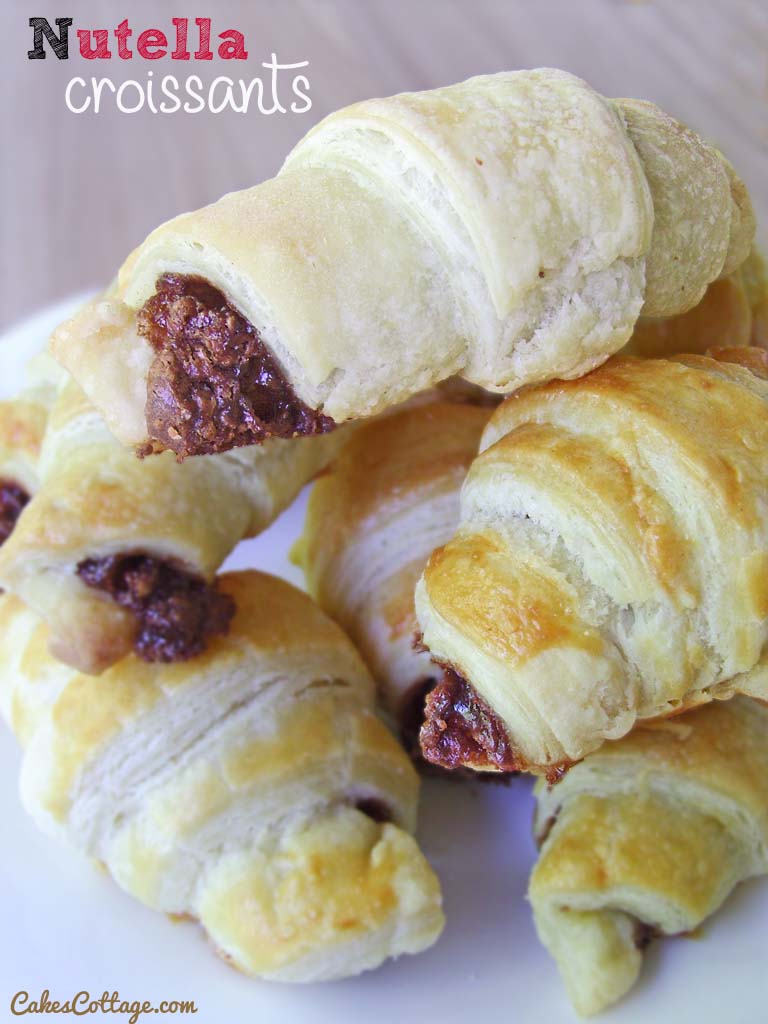 My nutella croissants were amazing! So delicious and so easy.  The outside of the croissant was golden brown and the inside was oozing with Nutella.